Who We Are?

Asmakam–Self Led Open Learning Space, is a unique platform to explore self learning and cultivate creativity. "Asmakam" is a sanskrit word meaning "Ours" or "For Us". It it is a place to explore "Ourselves".
As Mark Twain rightly said "​ I've never let my school interfere with my education"​, our vision is to provide a self learning environment to help building real life skills and integrated learning aspects for sustainable living beyond the boundary walls of formal schooling. Everyone is creative by nature and this creativity needs an instruction free environment to blossom.
Despite the critical role creativity and innovation plays in our society, many of our educational and workplace systems emphasize memorization, rigid adherence to process, and the concept of the "1 right answer." While goal of real education should be giving more opportunities for self learning, there is little time devoted towards developing people's ability to explore, imagine, and create in conventional schooling systems which is negatively affecting our entire life.
Asmakam's natural self learning environment and engaging hands-on learning adventures are built on a philosophy that people benefit from the ability to think creatively and collectively with an out of the box learning setup by various activities and interactive sessions to inculcate life skills, problem solving, creativity, critical thinking skills. communication and interpersonal skills.
Parents who are looking for homeschooling/unschooling their kids can come and become a part of self learning atmosphere Asmakam offers. We are set up in a beautiful natural landscape and conveniently located in the middle of the city in Indore, M.P.
We look forward to connect, collaborate and create.

Read More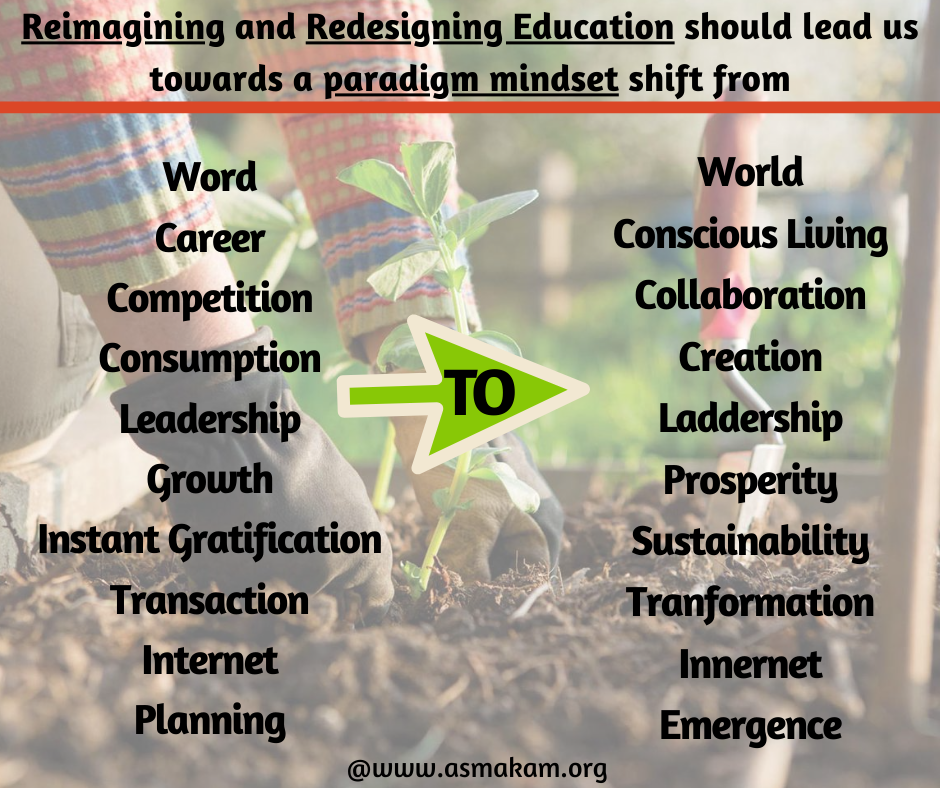 Asmakam, 22 Sunshine Farms, A.B. Road, Indore (M.P.)
Asmakam, 22 Sunshine Farms, A.B. Road, Indore (M.P.)
Lets Connect, Collaborate and Create


Connect

Collaborate

Create